We help you to choose the best area in Spain for you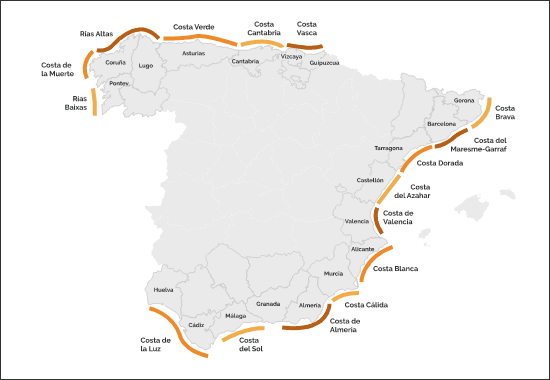 Tourist designations of the Spanish peninsular coasts
Can't find the right location? Save your time looking for houses in Spain: we do that job for you with pleasure and with fast results.
Don't know which area is best for you?
Spain is very wide and has a great diversity of beaches and types of coastline: Costa Brava (Girona), Costa Blanca (Alicante), Costa Cálida (Murcia), Costa del Sol (Málaga), Costa de la Luz (Cádiz)..., each of them has unique characteristics that make them different and we can help you choose them.
We found you your ideal home
Agence Occitane we help you to be more precise and effective in your search. Just fill in this form and our specialists will contact you.